NMC got LOOV delivered in time !
New Media Consortium a Non-Profit Organisation with 250 learning institutions got the VRR from Stephane
Mots-clés : LOOV

, NMC

, Second Life

, ONG



What a great way to "Bridge Realities" as would say Stephane Desnault with the milestone of deliverying the VRR within which our LOOV artefact can be purchased at Second Life best landmarks... Imagine would say John when 250 of the best educational institutions in the world get LOOV as the new media experience !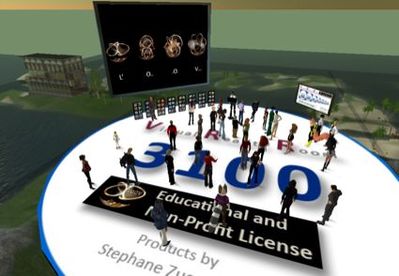 Should need to know how is NMC, here is the video from Youtube and Second Life

Revgi le 16.01.08 à 11:40 dans Actualités -


Article précédent - Commenter - Article suivant -
Discussions actives
Recherche d'articles